Advance College has won the Inner West Local Business Award – 2020. With the presence of authorities from NSW Government, Local Council, Organizers and all the finalists of various sectors, sectoral winners were announced on 7th of October 2020. From the 62 participants of Inner West area in the education services, Advance College was chosen for providing outstanding education services from the independent judging panel. Advance College was a finalist for this award in consecutive previous years: 2018 and 2019.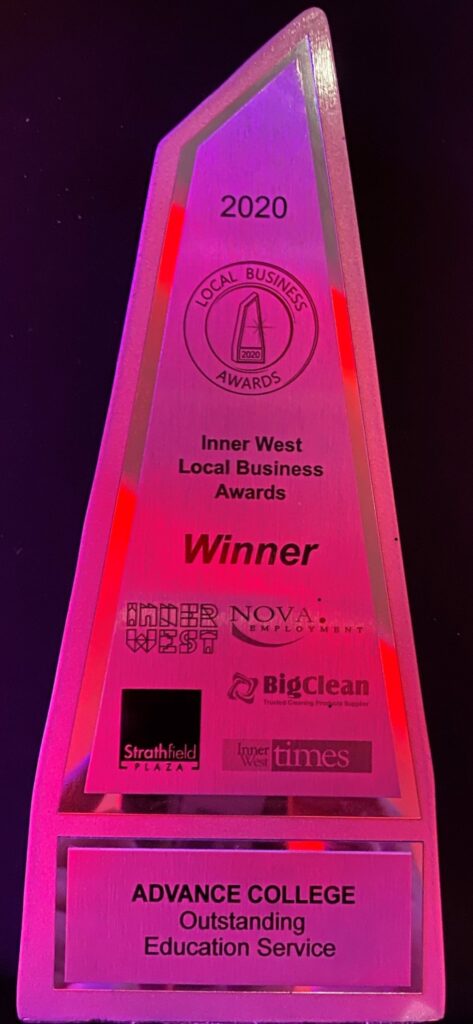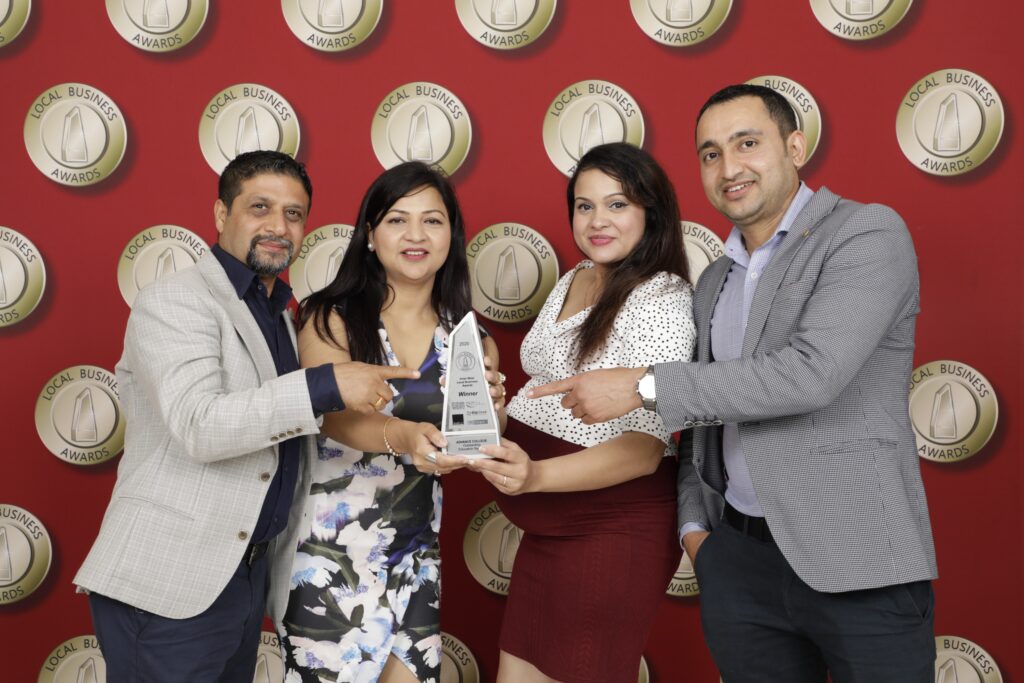 CEO, Director and Managers of the College with Award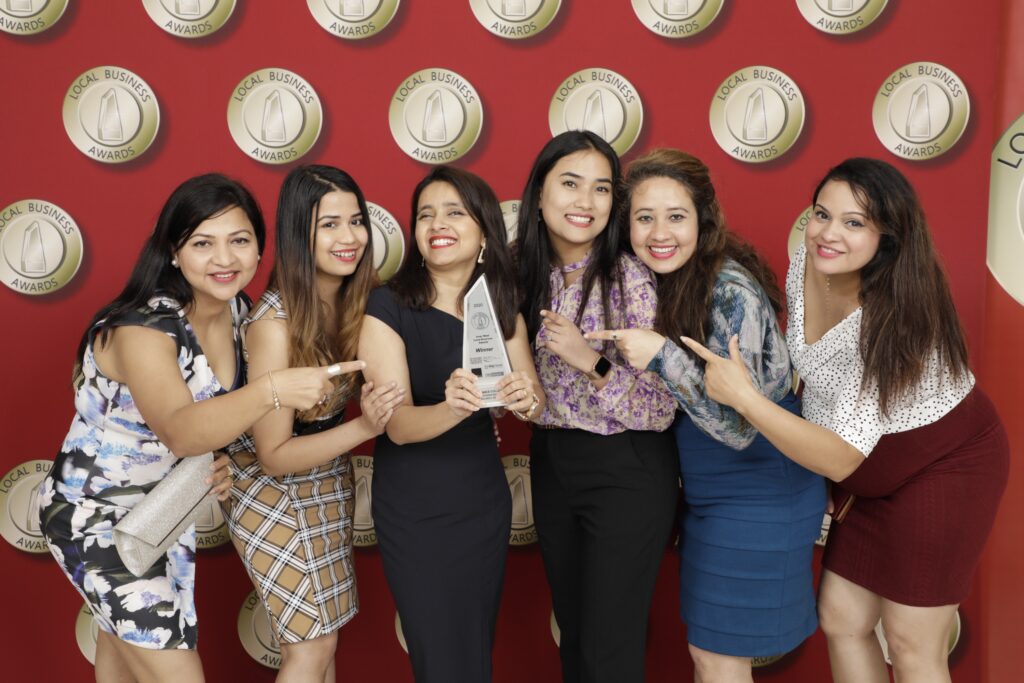 Receiving the award, Puspa Aryal Ghimire, CEO of the College thanked to the students and managers of the college who are behind the scene to win this award. Mrs Ghimire also expressed the commitment for the continuation of providing even better-quality education in the days to come. With the glorious success of more than 7 years in providing aged care and disability courses to domestic students, Advance College has made a substantial contribution in producing quality manpower to serve elderly and differently-abled people in Australia. The college also provides childcare education from 2019. Located in the Burwood, the college is promoted by the Nepalese entrepreneurs.